Ski Lifts
3 lead mechanics / seasonal workers
This department carries out all kinds of work related to ski lifts and technical maintenance. There are two ski lift specialists with federal certificates. During the high season, the team grows to a dozen specialized employees.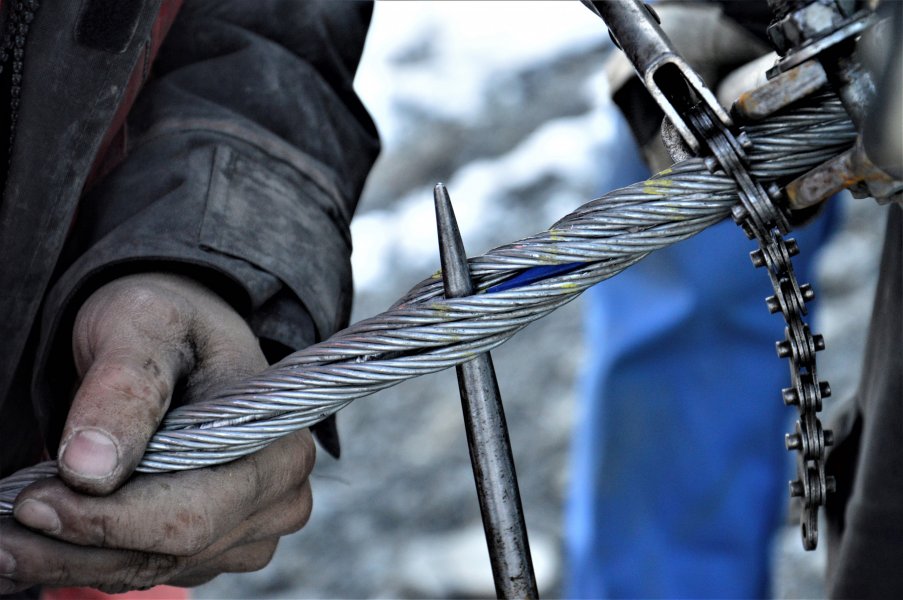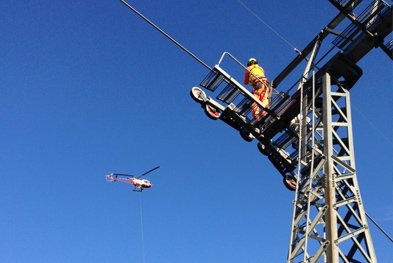 LINE MAINTENANCE
We are here to help you with a variety of services, especially with demanding maintenance work, such as; overhauling the cables or balancers at fixed prices including removal, heliportation, transport to workshops, complete overhaul, cleaning, as well as non-destructive testing and reports certified by an approved organization.
Parts subject to wear such as the original tires, bearings and bushings are original. Other replacement versions are also available.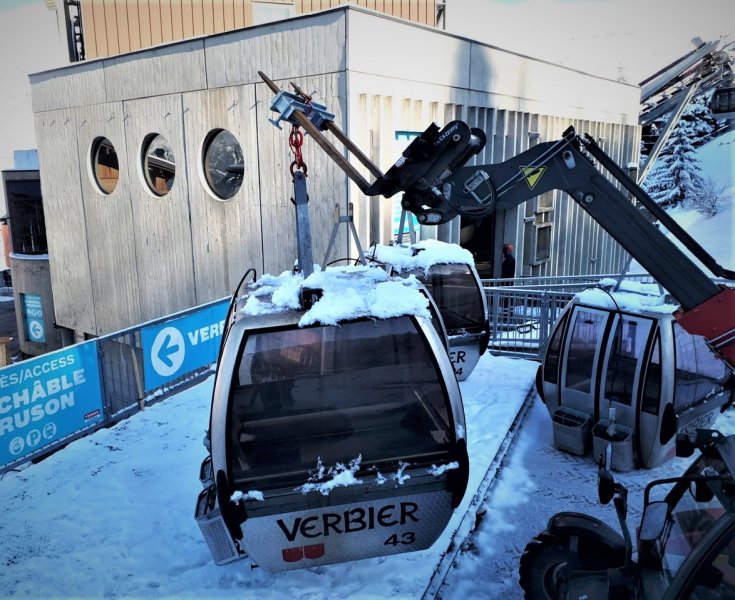 ASSEMBLY / DISMANTLING
We have developed excellent skills in dismantling ski lifts and relocated installations.
We offer you a turnkey dismantling service including:
line removal
winding and removal of the cable
careful dismantling of the elements (if the installation is to be resold)
organization and logistics of helicopter transport
transport of the pylons and all the fixtures
complete dismantling with evacuation and recycling of the metalwork (if the installation is to be destroyed)
agreed and respected deadlines
Get started on your new project and contact us for a quote.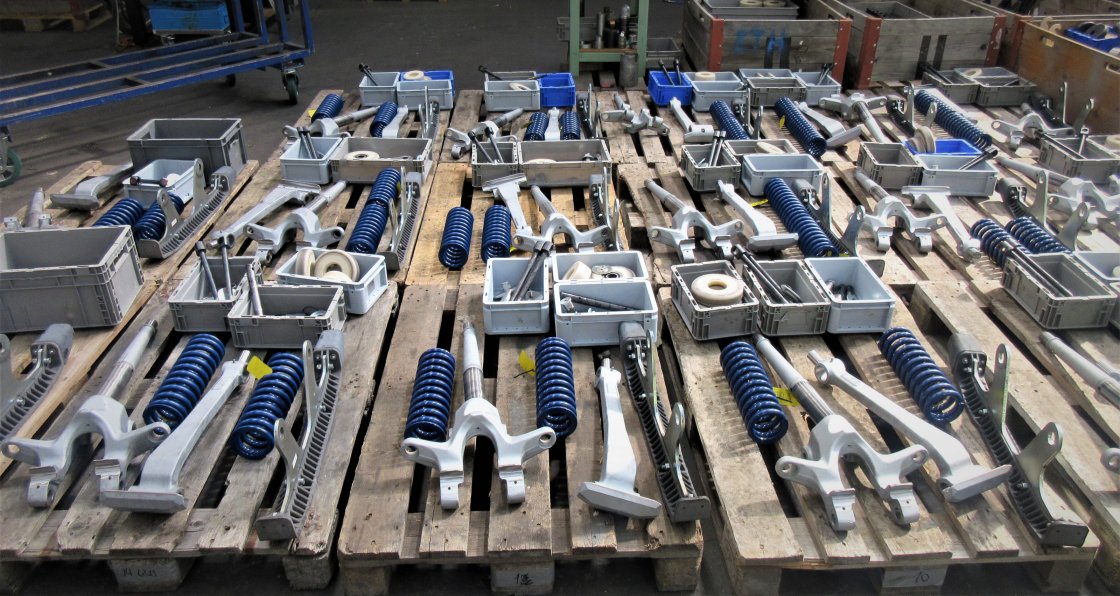 MAINTENANCE FOR FIXED AND DETACHABLE CLAMPS
Dismantling and logistics
Maintenance and cleaning
Periodic controls for cracks in accordance with the Ordinance on Cableway Installations (OICa)
Scheduled maintenance, replacement of components and bench tests in accordance with the manufacturer's specifications
Inspection report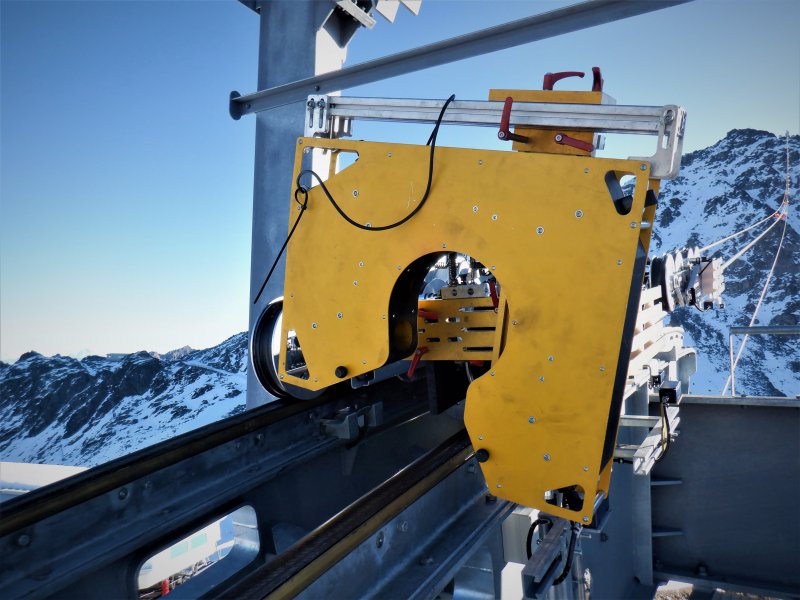 WINSPECT ® - VISUAL CONTROL OF CABLES
Automated visual inspection using the Winspect ® system High speed at 3 m/s instead of 0.3.
The entire cable circumference is scanned with four cameras and a powerful energy-saving LED light with a resolution of 0.1 mm/pixel; the results are then saved in digital format. A semi-automatic evaluation is performed to check for cable damage, e.g. wire breaks, which detects and displays deviations in the cable structure in terms of damage.
The Winspect inspection system is designed and optimized for the inspection of ski lift cables.
It is suitable for hauling cables, hoisting cables and also for load bearing cables. The system is suspended from a bracket that is installed and aligned only once, and is ready for immediate use.
Our specialist is on hand to perform time-consuming visual inspections and to provide you with a signed report by an accredited expert, along with your company logo, which you can submit to the appropriate authority.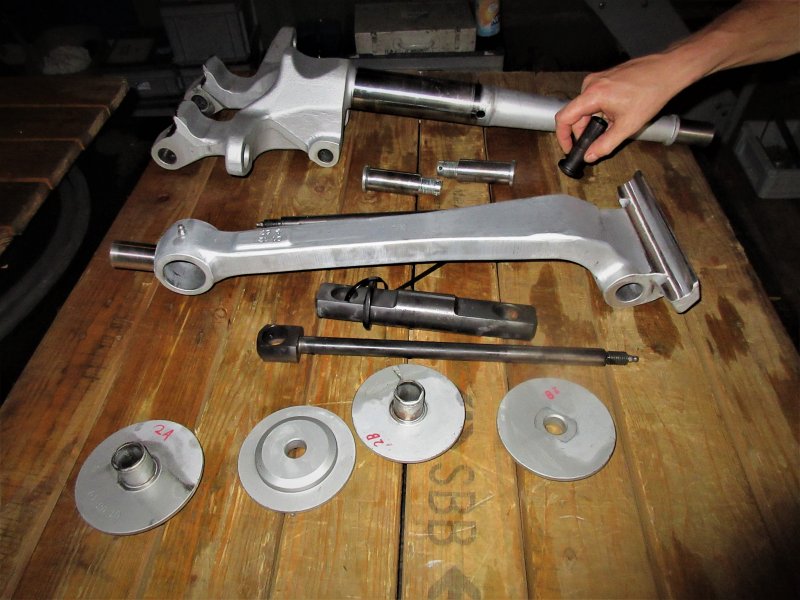 NON-DESTRUCTIVE INSPECTIONS
In partnership with an approved organization, we also provide all non-destructive testing, in accordance with the OICa from December 21, 2006 (Art. 73), either in the workshop or on site.
Magnetoscopy (MT)
Penetrant Testing (PT)
Ultrasonic (UT)
Visual (VT)
To ensure traceability, these operations are recorded on fully certified reports.