Vehicle Maintenance
A dozen employees is responsible for the maintenance of all types of specialized and hydrostatic vehicles for various customers.
There are 2 electromechanics with federal diplomas, heavy truck mechanics and mechanics for agricultural machines.
Committed to the next generation, the company trains two mechatronic apprentices on heavy vehicles every 4 years.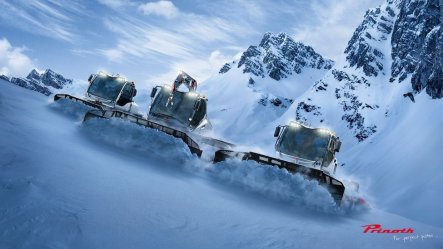 Infrastructures & Equipment
Spacious and heated halls with 4 lift zones on lifts.
Intervention workshop vehicles
Paint cabin with mixing rack
Track overhaul bench
Oil filtering machine
Washing area
Storage/recycling of many types of lubricants
Specific tools (pullers, borescope, jacks, swap bodies,)
Truck with low trailer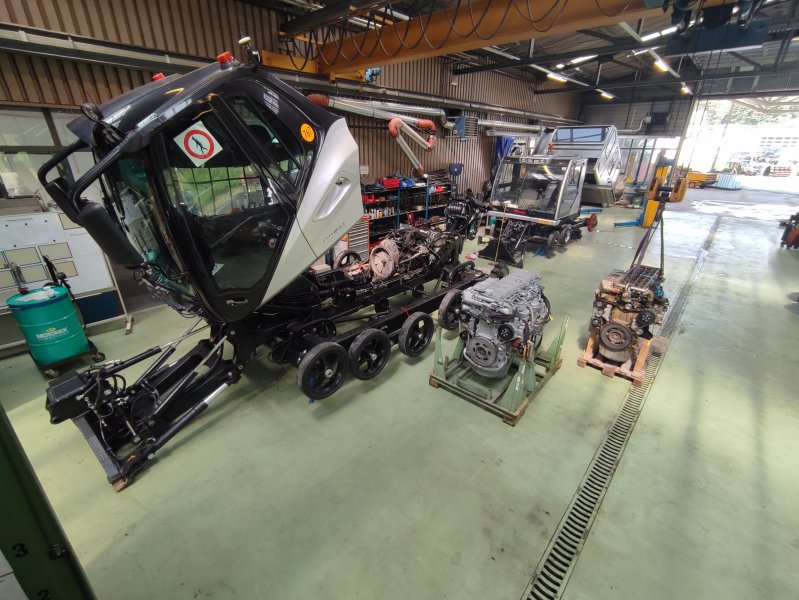 PRINOTH AFTER-SALES SERVICE
The garage workshop is the official after-sales service for Prinoth piste groomers for the whole of the French-speaking part of Switzerland. This highly specific area of expertise has given our employees skills that are recognized in the field.
Our mechanics work on-site on the customer's premises and provide a service 7 days a week during the winter season. They operate either outdoors or in the workshop. If necessary, the machines can be transported to Sembrancher and serviced.
Parts Store Prinoth : possibility of ordering online
7 days a week on-call service
Free delivery service every Friday in winter
Service vehicles for quick interventions on-site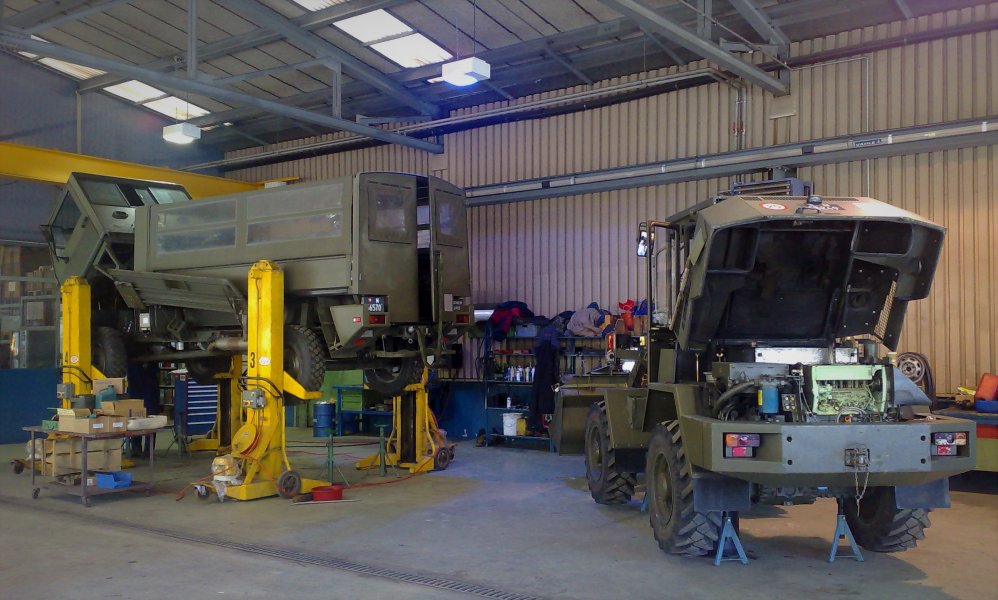 SPECIALIZED VEHICLES
The garage also deals with the overhaul of heavy vehicles, forestry equipment, military vehicles and construction machines. An important part of its work is in the assembly of parts on specialized vehicles (Multilift, front spreaders, snow ploughs and cutters, spreaders, cranes).
Our team is qualified to carry out overhauls of hydraulic units, both for snow groomers and other vehicles (assembly, adaptation, modification). They are very flexible in order to satisfy our customers.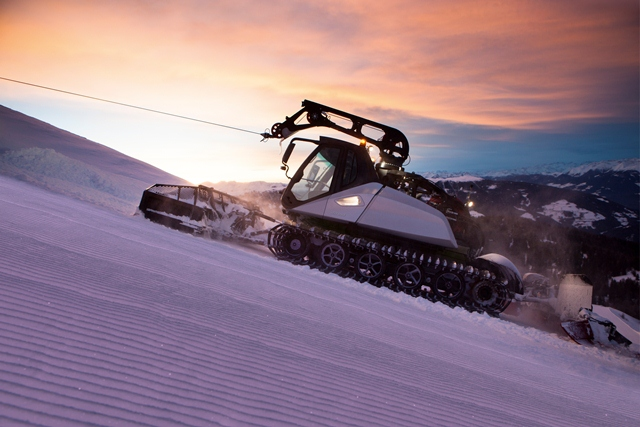 SUPPLY AND ASSEMBLY OF WINCH CABLES
Our specialists intervene in the field and in any season for the replacement of winch cables (capstan or direct traction). We are able to offer you most of the products on the market depending on your needs.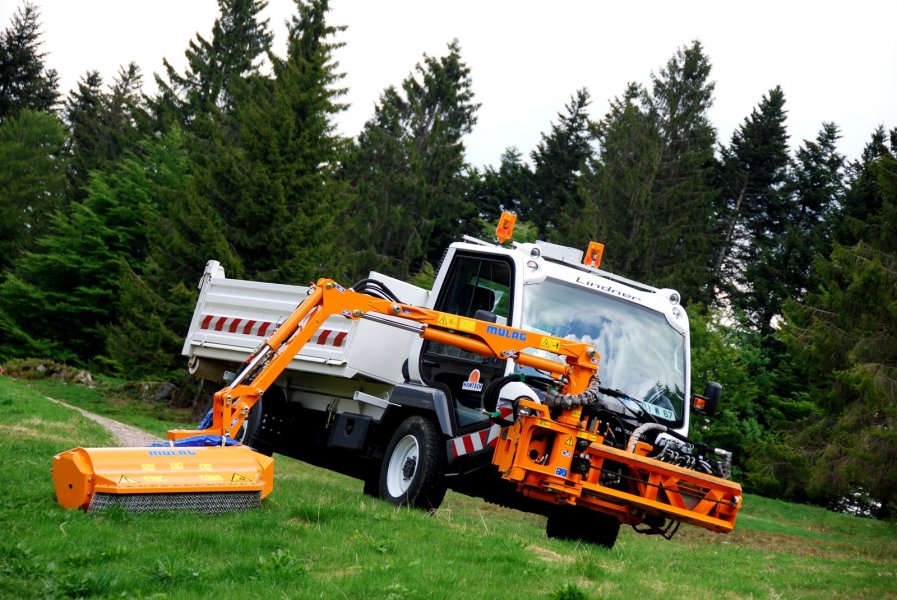 SAV Lindner Unitrac
As a former agent, STA still provides after-sales service for Lindner road vehicles. As such, it performs periodic maintenance and travels throughout the French-speaking part of Switzerland if necessary.