A general contractor for mountain professions
STA was founded in 1995 in the premises built 10 years earlier for the production of Téléverbier's ski lifts and now houses a number of skills under one roof. Ideally located in Sembrancher, 8 minutes from the highway, the company has approximately 40 specialized employees. STA is also committed to the next generation of employees and trains apprentices in all its departments.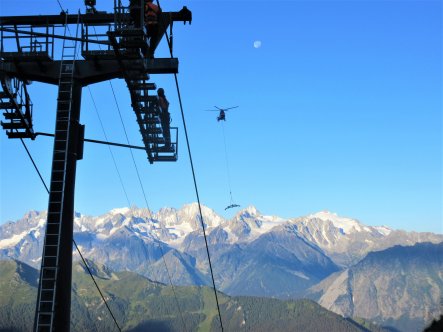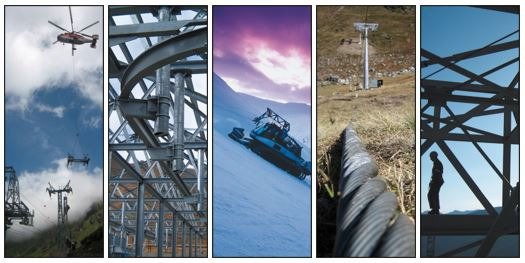 Alpine technical services provides technical expertise in specific areas
Marketing of ski lift equipment
Metal construction
After-sale support and servicing for Prinoth snow groomers
Maintenance of specialized machinery (municipal and military vehicles, construction machinery, etc.)
Cable transportation (assembly and maintenance)
Polymechanics
Project management
Our mission and services
STA provides technical services for cable transportation, polymechanics, metal construction, construction machinery, specialised machinery and is the official after-sales service provider for Prinoth ski groomers. It also sells spare parts for ski lifts and various machinery, as well as equipment for the prevention of natural disasters and the development of ski resorts. It manages purchasing for all the companies within the Téléverbier group.
STA is active throughout the French part of Switzerland, and sometimes abroad. We have developed certain equipment that we deliver to North America, Canada, Australia, Russia and many Alpine countries. We also sometimes recondition old ski lifts to give them a second life; this has been the case in Pakistan, Serbia and Argentina.
The creation of STA 25 years ago, was above all the result of a strategic and financial review by Téléverbier and the intention of its board of directors to outsource non-specific activities. They had the idea of pooling skills, resources and logistics in order to offer high-level services to businesses in the mountains.
Expertise
STA's reputation has been built on the expertise of the pioneers who conquered Mont-Fort, in the heart of the 4 Valleys, in the early 1980s. The versatility of the services that we provide under one roof and which we have perfected, allow us to describe ourselves as a general contracting company serving the mountain industry.
Although most of our work is in the French part of Switzerland, we have a certain amount of business abroad and have customers in the United States, Canada, Australia, New Zealand, Pakistan, Korea, Argentina, Greece, Serbia, Poland, for one-off operations or for the production of certain machinery.
Our previous experience has enabled us to provide services to industrial maintenance, local authorities, hydroelectric and railway projects.
One of our specialties is to work alongside you, in particular for package deals and turnkey solutions. Now more than ever, STA listens to its customers' needs. The highly qualified employees are its undeniable asset, and it is constantly investing in training and quality control and adapting its infrastructure to a niche market in which it is well known.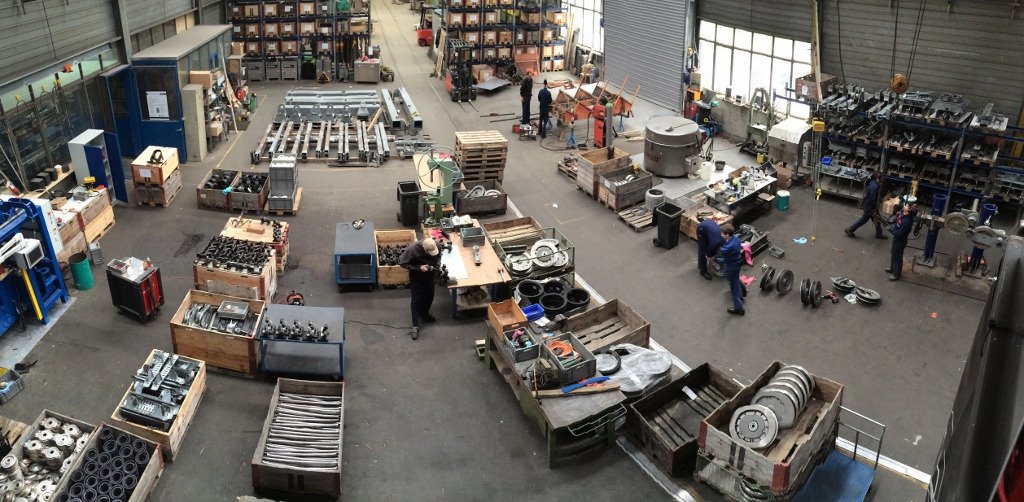 Facilities
The main hall is equipped for handling heavy construction work and has a large production capacity. Ideally located ten minutes from the Martigny highway exit, as well as close to Italy and France, it has great growth potential. In recent years, investments have been made in new tools, CNC machining equipment and a new fleet of vehicles adapted to the various projects.
Functional, contemporary and functional office space is also available for workshops, seminars and meetings.